Deprecated
: Function strftime() is deprecated in
/home/internet/www.pa7n.nl/pa7n-utils.php
on line
107
Comming SOTA activations
Summits On The Air - Friday 5 August 2016 00:15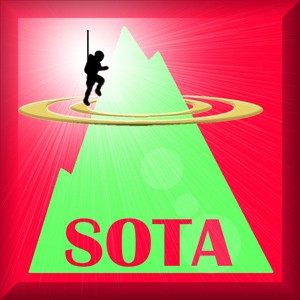 From 4 august till 14 august 2016 I try to do some SOTA activations. I'm in France in the Alsace/Vosges.
I will be QRV in CW on 40m around 7.032 MHz. As I am still a beginner CW OP please be gentle with me. 12-15 wpm with a little more space between the characters will do :-) Please no pile-ups hi!
My equipment:
- Yaesu FT-817ND 1 - 5 Watt output
- 10 meter fibreglass pole
- End feed half wave sloping antenna for 20-30-40m
- QRP Long wire tuner for EFHW antennas
- Internal FT817 battery
- 1900 mAh 10 x AA NiMH battery
- Inline microphone compressor
If 40m doesn't work I will try 30m CW on 10.118 MHz +/- QRM.
Hope to work you!
SOTA sites:
www.sota.org.uk
www.sotawatch.org
www.sotamaps.org