Deprecated
: Function strftime() is deprecated in
/home/internet/www.pa7n.nl/pa7n-utils.php
on line
107
Activation summit PA/PA-005 and PA/PA-006
Summits On The Air - Sunday 11 June 2017 21:59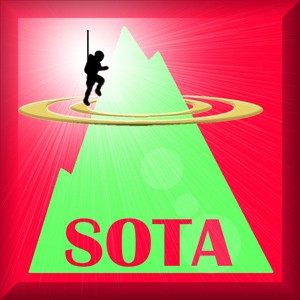 Today I activated two summits in PA. PA/PA-006 Signaal Imbosch 110m and PA/PA-005 Galgenberg (Terlet) 102m.
Both in SSB with a new home brew 50 Watt amplifier. On PA-006 it output was 15 Watt and on PA-005 30 Watt. Reports on PA-005 where indeed a bit better. I used the Yaesu FT-817nd on a 3 cell lithium 3100 mAh battery. The amplifier had its own 3 cell lithium 5200 mAh battery. As with most of my activations I used a End Feed Half Wave antenna on a 10m pole with a home brew tuner.
We walked from a parking place to the two summits and back. Total of 20 km. Nice wetter and beautiful nature.
QSO's logged
Date:
11-06-2017
Summit:
PA/PA-006
| | | | | | |
| --- | --- | --- | --- | --- | --- |
| UTC | Call | Band | Mode | RST sent | RST recv |
| 11:11 | DL1DXL | 40m | SSB | - | 55 |
| 11:12 | EA2CKX | 40m | SSB | - | 52 |
| 11:12 | DK2RMP | 40m | SSB | - | 55 |
| 11:13 | HB9AGH | 40m | SSB | - | 55 |
| 11:14 | 2E0KVJ | 40m | SSB | - | 55 |
| 11:14 | OM1AX | 40m | SSB | - | 55 |
| 11:15 | G0RQL | 40m | SSB | - | 55 |
| 11:16 | G3RDQ | 40m | SSB | - | 55 |
| 11:16 | OK1SDE | 40m | SSB | - | 57 |
| 11:17 | G4WSB | 40m | SSB | - | 55 |
| 11:17 | GI0AZA | 40m | SSB | - | 55 |
QSO's logged
Date:
11-06-2017
Summit:
PA/PA-005
| | | | | | |
| --- | --- | --- | --- | --- | --- |
| UTC | Call | Band | Mode | RST sent | RST recv |
| 13:24 | G4WSB | 40m | SSB | - | 57 |
| 13:25 | OK2BDT | 40m | SSB | - | 55 |
| 13:25 | G0RQL | 40m | SSB | - | 58 |
| 13:26 | GW0PLP | 40m | SSB | - | 54 |
| 13:26 | DK2RMP | 40m | SSB | - | 57 |
| 13:27 | DL1DXL | 40m | SSB | - | 55 |
| 13:28 | GI0AZA | 40m | SSB | - | 57 |
| 13:28 | HB9CEX | 40m | SSB | - | 59 |
| 13:29 | M0MDA | 40m | SSB | - | 57 |
| 13:30 | EA2CKX | 40m | SSB | - | 52 |
| 13:30 | F6FTB | 40m | SSB | - | 55 |
| 13:31 | GM4WHA | 40m | SSB | - | 45 |